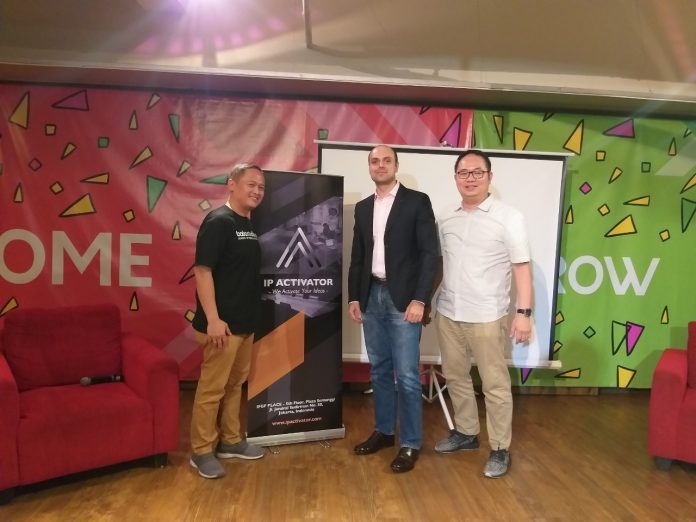 Jakarta, Indonesia – Setelah melaksanakan program IP Activator Batch 1 di bulan Maret 2018, IP Activator — sebuah ekosistem bisnis rintisan (startup) yang telah diluncurkan awal tahun ini oleh 52 Group — akan melanjutkan IP Activator Batch 2 yang kembali diadakan di IP Space di lantai 5 Plaza Semanggi. Kali ini akan ada 12 ide bisnis (startup) dan 21 peserta yang ikut dalam program berdurasi empat bulan sebagai tahap seleksi untuk memilih startup yang akan menerima komitmen investasi dari 52 Group berjumlah Rp100 juta.
Dengan perkembangan teknologi digital yang dibarengi peningkatan akses internet serta kecenderungan masyarakat untuk semakin menggunakan smartphone, pertumbuhan bisnis startup di Indonesia semakin meningkat. Masyarakat Indonesia sangat gemar untuk mencoba hal baru yang sedang tren di dunia digital. Hal ini dapat dilihat dari tingkat pengunduhan aplikasi smartphone di Google Play Store.
Pada tahun 2016, Indonesia termasuk negara dengan tingkat unduh aplikasi Google Play Store nomor empat terbesar di seluruh dunia. Akan tetapi hal ini tidak diimbangi dengan peningkatan pendapatan masyarakat secara keseluruhan karena Indonesia hanya menempati urutan ke-23, secara global, dalam hal pendapatan yang diperoleh dari penawaran aplikasi di Google Play Store. Sebagai tambahan, dengan jumlah penduduk Indonesia yang mencapai 260 juta jiwa, hanya sekitar 3%  penduduk yang berprofesi sebagai pengusaha (entrepreneur). Peluang untuk menjadi entrepreneur masih terbuka lebar dan masyarakat Indonesia bisa memanfaatkan kecanggihan teknologi digital melalui aplikasi smartphone.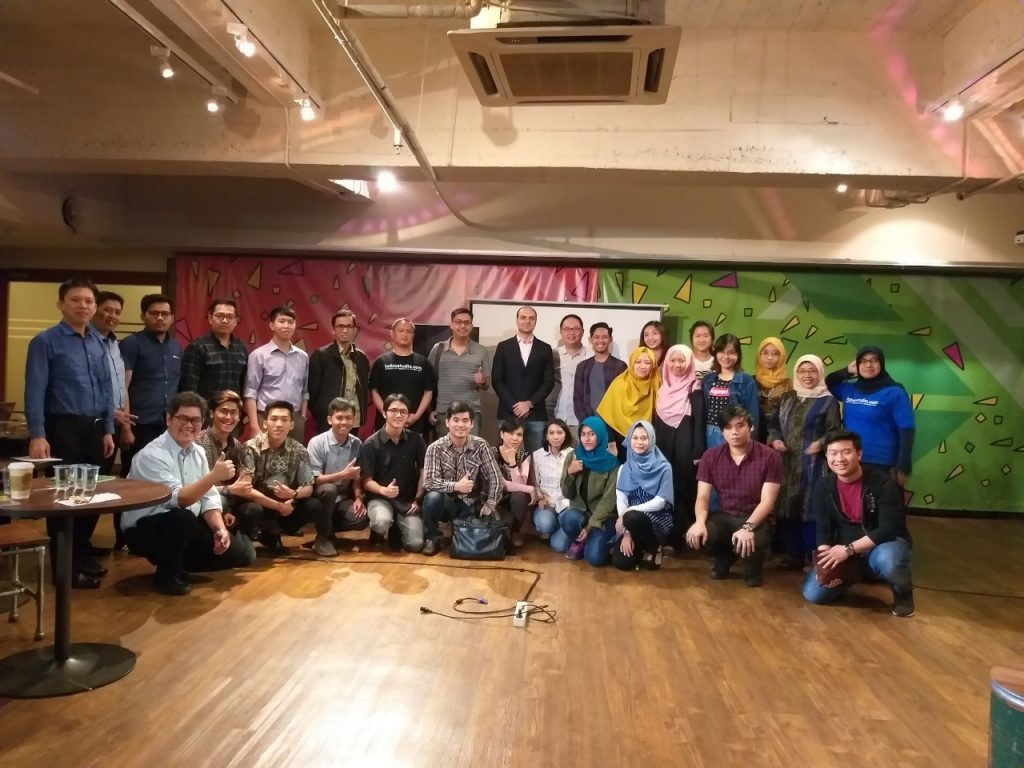 "Kemajuan teknologi digital membawa peluang yang sangat besar bagi para pebisnis rintisan (startup) untuk mengembangkan bisnis mereka," kata Edy Wihardja, Chief Executive Officer IP Activator "Melalui program IP Activator, para startup dapat menjalani bisnis secara lebih baik karena telah didukung oleh para mentor berpengalaman yang terbukti rekam jejaknya mengembangkan bisnis mereka dari awal dengan bantuan teknologi digital," lanjut Edy.
Program IP Activator Batch 2 dimulai dari tahap pengumpulan ide bisnis partisipan yang kemudian dikurasi melalui Pitch Battle. Karena banyaknya peminat, proses Pitch Battle sendiri dilaksanakan dua kali dan diikuti oleh total 30 peserta. Setelah melalui proses seleksi oleh para juri, total startup (ide bisnis) IP Activator Batch 2 adalah 12 ide bisnis (startup) dan 21 peserta di antaranya adalah Omah Dahar, Umrohnesia, Go Fruit, Leuga.
Program IP Activator Batch 2 akan didukung oleh lebih dari 15 mentor. Para mentor IP Activator setara dengan level manajemen tingkat atas seperti Founder, CEO dan Direktur dari berbagai bisnis rintisan (startup) yang sudah memiliki rekam jejak kesuksesan dan perusahaan berskala internasional. Mentor akan membantu membagikan pengalaman dan best practice memulai dan memajukan bisnis rintisan serta memberikan akses jaringan bisnis yang lebih luas untuk membantu para peserta.
"Tantangan yang dijalani oleh para startup owners sangatlah beragam mulai dari keterbatasan dana, pengetahuan, network dan juga pengalaman dalam berbisnis. Program IP Activator, termasuk salah satu ekosistem startup yang jeli dalam melihat permasalahan startup ini. IP Activator telah menyusun sebuah rangkaian program yang tepat dan saya bangga untuk bisa terlibat di dalamnya – berbagi pengalaman bisnis  dan bersama-sama mencari ide bisnis yang inovatif dan kreatif – sehingga dapat membantu mewujudkan ekonomi bangsa yang kreatif dan mandiri," kata Winzendy Tedja, Founder of Yuna and Co, Salah satu mentor di IP Activator.
Di IP Activator Batch 2, para peserta akan mendapatkan akses tak terbatas untuk bekerja di sebuah coworking space, IP Spaces, di Semanggi lantai 5 Jakarta. Dengan berpusat pada pengembangan keahlian di bidang digital, para peserta juga akan mengikuti pelatihan (workshop) dalam hal manajemen bisnis dan teknologi digital. Para peserta juga akan dibimbing untuk bisa melakukan riset yang tepat untuk menetapkan strategi pemasaran, mengetahui perilaku konsumen dan memahami peta persaingan agar tidak salah melangkah dalam menjalani bisnis.
Tentang IP Activator
Program IP Activator telah dimulai sejak 15 Maret 2018, dimana program pre incubator selama 4 bulan ini merupakan program kewirausahaan yang akan diajarkan atau didampingi oleh para mentor dan submentor untuk menciptakan entrepreneur muda dan profesional dengan memanfaatkan sarana dan fasilitas yang lengkap. IP Activator juga memiliki program untuk group dari perusahaan yang ingin mengirimkan staf maupun karyawan senior dalam rangka meningkatkan kinerja dan memperkuat tim agar memiiki jiwa entrepeneur.